Verstappen wins demanding Miami Grand Prix
Max Verstappen passed the Ferraris of Carlos Sainz and championship leader Charles Leclerc to claim victory in the inaugural Miami Grand Prix, while Sergio Perez overcame a sensor issue on his RB18 to take a hard won fourth place.
When the lights went out Leclerc made a good getaway to take the lead but Max, on the clean side of the grid in third, also got away well. As the field powered down the short 200m stretch to turn one, the Dutchman drew alongside second-placed Sainz, and taking a wide line into the first corner he held his line and his nerve to pass the Spaniard and slot into the wake of Leclerc.
Discussing his third race win at the maiden Miami GP, driver Max Verstappen said: "It feels amazing to win in Miami, the whole atmosphere this weekend has been incredible and to win in the US is always a nice feeling. It was a physically tough race; I think I must have lost around 3kgs!
"We had a really good pace on the medium tire and that for sure helped to make my race. Once we had the pitstop I was just managing my time to Charles, I think we were very closely matched on the hard tire. Then the safety car came out which made it more entertaining for the fans, I had to push hard today but we made it work.
"I'm super pleased for the Team, we didn't have a great start to the weekend so we've come far, a big thank you to everyone."
Checo meanwhile, also got away well and held fourth behind Sainz, as Valtteri Bottas claimed fifth for Alfa Romeo and AlphaTauri's Pierre Gasly took sixth. Mercedes' Lewis Hamilton dropped back after locking up into turn one behind Checo and then banged wheels with Alpine's Fernando Alonso, who made a good start to briefly rise to seventh.
At the front, Max shadowed Leclerc through the opening laps and on lap eight he closed right up to the Ferrari down the long back straight. He couldn't make the move stick into turn 17, but as they crossed the line to begin lap nine, Max got DRS again and swept past the championship leader into turn one to take the lead.
Max quickly began to build a gap to the Ferrari driver and when Leclerc locked his front right midway through lap 12, the Dutchman's advantage extended to 2.5s.
Behind the leaders on lap 15, Sainz still led Checo with the Ferrari driver 1.8s ahead of the Red Bull. The top four had dropped fifth-place Bottas who was now 11s behind Checo and the Finn was coming under pressure from Hamilton.
On lap 18, Checo began to close in on Sainz and at the start of lap 20 he edged towards DRS range of the Spaniard, but suddenly the Mexican's pace flagged and at the end of lap 20 he had dropped four seconds to the Ferrari.
He radioed the Team to report a loss of power and after being given instructions to make adjustments on the steering wheel to switch a sensor, he was told to carry on. He continued to lose time, however, and on lap 23 he was eight seconds behind Sainz.
Discussing his race, driver Sergio Perez said: "It is a big disappointment today but at least we managed to finish with the points we have. We were putting the pressure on Carlos and then we had a problem with the power. It was caused by a sensor failure and meant we lost a lot of power, which limited our ability to attack. I was a second from Carlos and then the engine dropped and I lost around 30 seconds in two laps and then the issue affected me throughout the race.
"We had the pace to be up there on the podium and I pushed as much as I could in the position we were in. It was difficult to look after the tyres too, it was so hard in the corners and I was losing a lot of grip towards the end of the race. I went for it after the safety car restart but there was no grip at all and I just couldn't get past Carlos.
"We are working really hard on reliability and we will keep pushing as a Team, it is unfortunate, but I am pleased we managed to finish today. In Barcelona I want to be back battling at the top."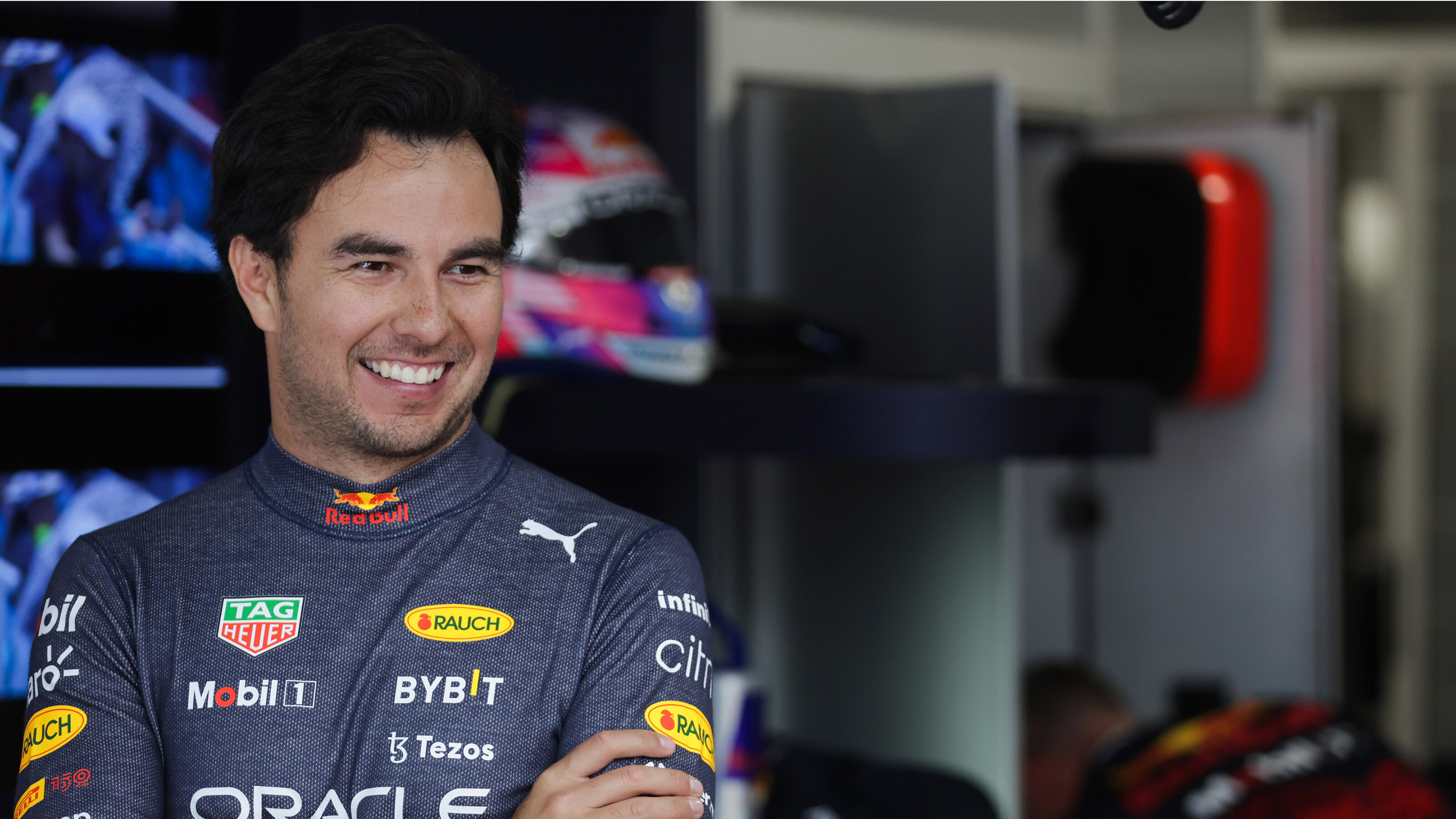 At the end of lap 24, Leclerc made his first visit to the pit lane and after taking on hard tyres he re-joined in fourth place, eight seconds behind Checo. Max pitted at the end of lap 26 and in a 2.4s stop he took on hard tyres and emerged in second, seven seconds behind new leader Sainz.
The Spanish driver's time in the lead was short and at the end of lap 27 he made his way into the pit lane. The Team reacted by pitting Checo behind the Ferrari and when Sainz's crew had a problem with their driver's front right in a 5.4s stop, the Oracle Red Bull Racing crew got Checo onto hard tyres and away in just 3.1s.
When they re-joined, he had closed to within five seconds of Sainz. He couldn't get any closer, however, and nursing a power loss estimated to be in the region of 20Kw he again began to drop back from the Spaniard.
Max, meanwhile, now led Leclerc by almost eight seconds, with Sainz a further 10s back in third. Behind fourth-placed Checo, Russell, still in need of a first pit stop, now held fifth ahead of Bottas and Hamilton.
On lap 41, the complexion of the race changed, however. AlphaTauri's Pierre Gasly went wide through two corners and slowed. However, when he re-joined, he couldn't see Lando Norris behind and the two made contact. The McLaren driver's right rear tyre punctured and peeled off the rim. He spun and came to a halt in the middle of track, and after a brief VSC the physical safety car was deployed.
Max and Leclerc stayed on track behind the safety car, but during the caution the team pitted Checo and he was able to take on fresh medium tyres and re-join ahead of Bottas to hold fourth.
The safety car left the track at the end of lap 46 and Max controlled the restart well to hold the lead. Checo, on new mediums, attacked Sainz. He couldn't make the move stick, however, and he had to settle back into fourth to plot another assault.
With DRS enabled, Checo shadowed the Spaniards again and on lap 52 he attacked once more into turn one. But he went too deep into the corner and Sainz eased his way past the locked up Mexican to stay third.
The battle for the lead was just as intense when Leclerc closed in on the Dutchman and with the aid of DRS made repeated attacks. But, with greater straight-line speed, Max was able to keep the Ferrari at bay and on lap 53 he began to pull away slightly from his title rival. On lap 54 Max broke DRS and victory was his.
The Dutch driver took his third win of the season, and a point for fastest lap, almost four seconds ahead of Leclerc. While Sainz managed to hold off Checo to take his ninth career podium with third place.
Behind Sergio, Russell passed Hamilton in the closing stages to take fifth place ahead of Hamilton and Bottas, who made a mistake late on, allowed the Mercedes cars to pass.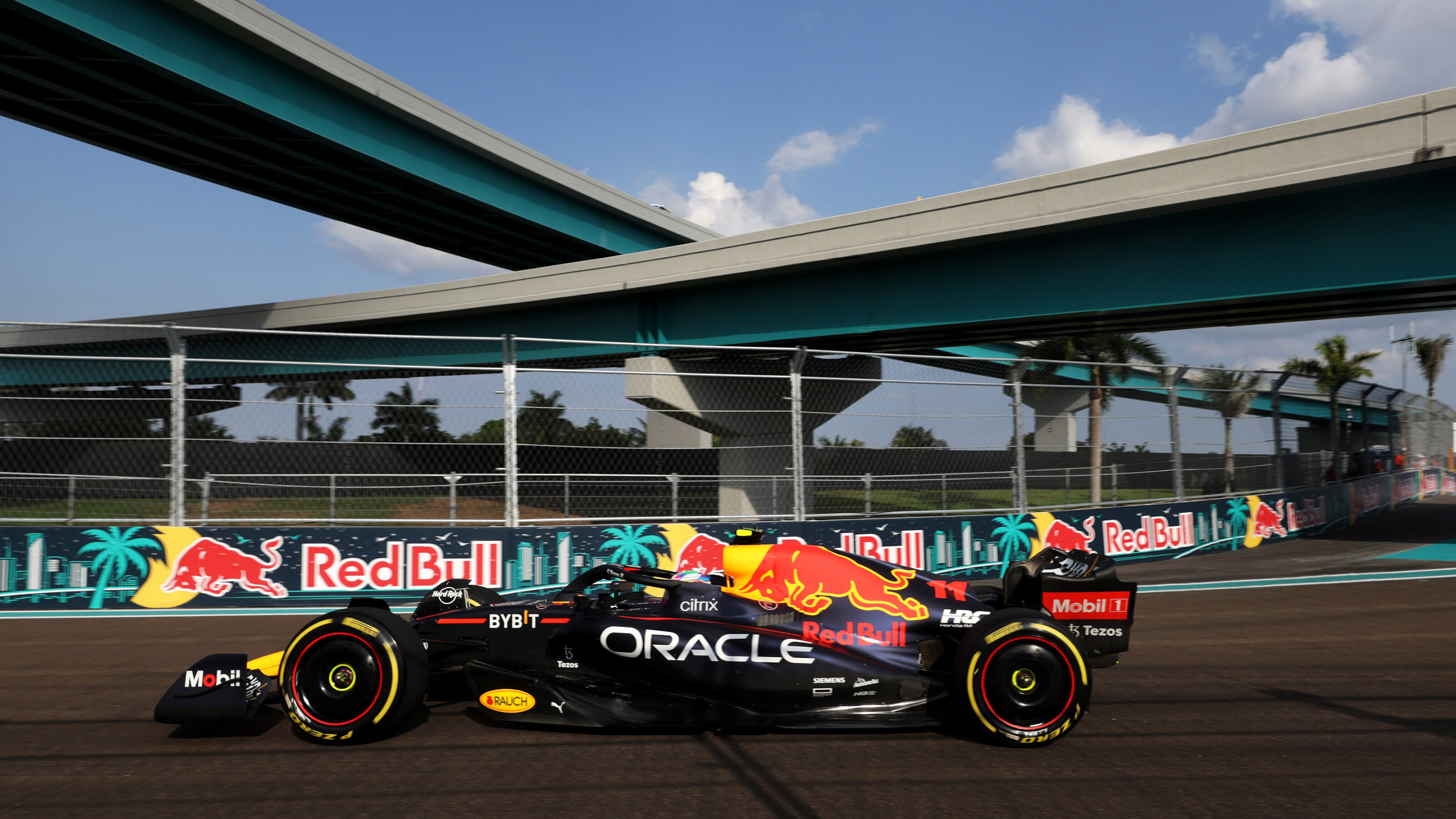 Verstappen's win cut Leclerc's championship lead to 19 points in second place and Perez solidifies third place on the ladder on 66 points. Oracle Red Bull Racing now trail Ferrari by six points in the Constructors Standings.
Commenting on race-day, Team Principal Christian Horner said: "It was a real tactical race today and we threw everything we had at it, we were quite lucky that Ferrari didn't pit under the safety car, Max was under so much pressure from Charles Leclerc but he kept focus and didn't make any mistakes and was gradually able to break the DRS, which was very powerful today and manage the victory from there.
"Checo was really unlucky today, he had a sensor issue early on and lost about 30 horsepower, and he gave it a real go when we pitted him and gave him the tyre advantage and without that issue he may even have finished second.
"We've got some interesting races coming up, the car is running well, we have some development coming in the summer and we need to lose some weight, but we're pleased with what we've come away with this weekend."
There is now a two-week break before F1 returns to Europe for the Spanish Grand Prix shortly followed by the jewel in the crown, the Monaco Grand Prix.