Inspirational ideas during Sci-Tech Challenge 2017
What can we do to further reduce the emissions from passenger cars in the coming decades? This question was again the catalyst for numerous great ideas both in Flanders and the Netherlands during the annual Sci-Tech Challenge.
Inspirational ideas during Sci-Tech Challenge 2017
The Sci-Tech Challenge is an annual competition sponsored by ExxonMobil, which we organise in partnership with Junior Achievement Europe (JA Europe). The competition is part of a broader initiative by JA Europe and ExxonMobil to encourage young Europeans to opt for a technical/scientific education. Each year, dozens of students in Flanders and the Netherlands take part in the Sci-Tech Challenge, which consists of class visits by ExxonMobil staff, a quiz and a national competition day.
Excellent ideas
Think of a viable plan to reduce the greenhouse gas emissions of passenger vehicles by 40% before 2040: that was the inspirational assignment that students in Europe were given this year during the final competition day. It generated some excellent ideas. Reducing the emission levels of cars in cities by means of an ingenious solution consisting of free-to-borrow cars and a car-free zone: with that idea, team C3 claimed victory during the finals of the Flemish Sci-Tech Challenge hosted in the provincial Port Centre in Antwerp on 21 February. C3 also came up with a very useful solution for rural areas: an app that can help road users avoid traffic jams.
The Dutch final, held on 15 March in EIC Mainport Rotterdam, was won by the team of Wartburg 2. The solution they devised focuses on people working from home more often and electric and hybrid car owners with more efficient engines being allowed to make use of a separate lane on the motorway.
Working on challenges
The Sci-Tech Challenge has the same set-up in both Flanders and the Netherlands. Within a relatively short time, students working in teams aged between 15 and 18 come up with realistic and affordable ideas that answer challenges we are facing on energy. They then work out the details of these ideas based on their own knowledge and insights, supported by expert volunteers of ExxonMobil. A professional jury then assesses the different proposals based on energy needs, emission reduction, cost analysis, creativity, quality and team spirit.
In the Netherlands, ExxonMobil works in the organisation of the Sci-Tech Challenge together with Stichting Jong Ondernemen (Foundation for Young Entrepreneurs); in Flanders with the Vlaamse Jonge Ondernemingen (Vlajo - Flemish Young Businesses).
European final
Do the Flemish and Dutch students have what it takes to think of the best solution for a worldwide problem? The winning teams of the two National Sci-Tech Challenges earned a ticket for the online European final on 21 March. Here, the Flemish and Dutch teams will be taking on the winners of other participating countries, including France, Belgium, Italy and the United Kingdom.
Finally, on 10 May, the project's big European final will be held in Brussels, with only the best three teams allowed to compete.
ExxonMobil supports various organisations around the world that work on the front lines in the fight against malaria. In the Benelux, we support the Anglo-Dutch foundation 'Drive Against Malaria', which focuses on providing aid to the poorest communities in remote areas of Africa.
Community engagement Topic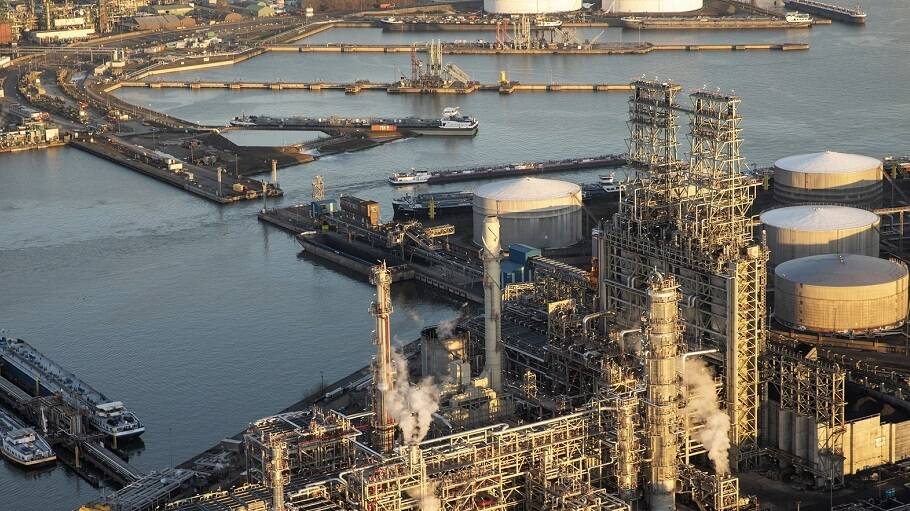 ExxonMobil has been present in Antwerp since 1891. A presence that resonates in different domains. First of all, by creating direct employment and economic added value. But the effect of our presence goes much further. Our investments lead to new opportunities for small and large entrepreneurs, contribute to local projects for the community and result in strong cooperation with our partners.
ExxonMobil in Antwerp Article •
Our management approach is guided by an in-depth scientific understanding of the environmental impacts of our operations and a commitment to develop, maintain and operate projects using appropriate standards.
Sustainability Report •