Challenges at Interlagos for Oracle Red Bull Racing
Max Verstappen and Sergio Pérez finished sixth and seventh at the end of a complex afternoon at Interlagos. Max's was set back early on as his front wing was damaged in an early collision with Mercedes' Lewis Hamilton while Checo's chances faded in the final stages as his medium tyres left him vulnerable and he fell from second to seventh at the flag.
Discussing his race, driver Max Verstappen said: "We had no pace again today, similar to yesterday – we were sliding too much and we had bad degradation so it was hard to attack.
"I didn't quite understand the five second penalty for the incident with Lewis, but it didn't affect the race too much as we already lacked pace.
"We've discussed internally as a Team the matter between Checo and myself and have moved on as a Team. If he needs the help and there is a chance to help him in Abu Dhabi, then I will be there, and I will of course support him. We're fighting for first and second in the Drivers' Championship, so we'll work hard to achieve that."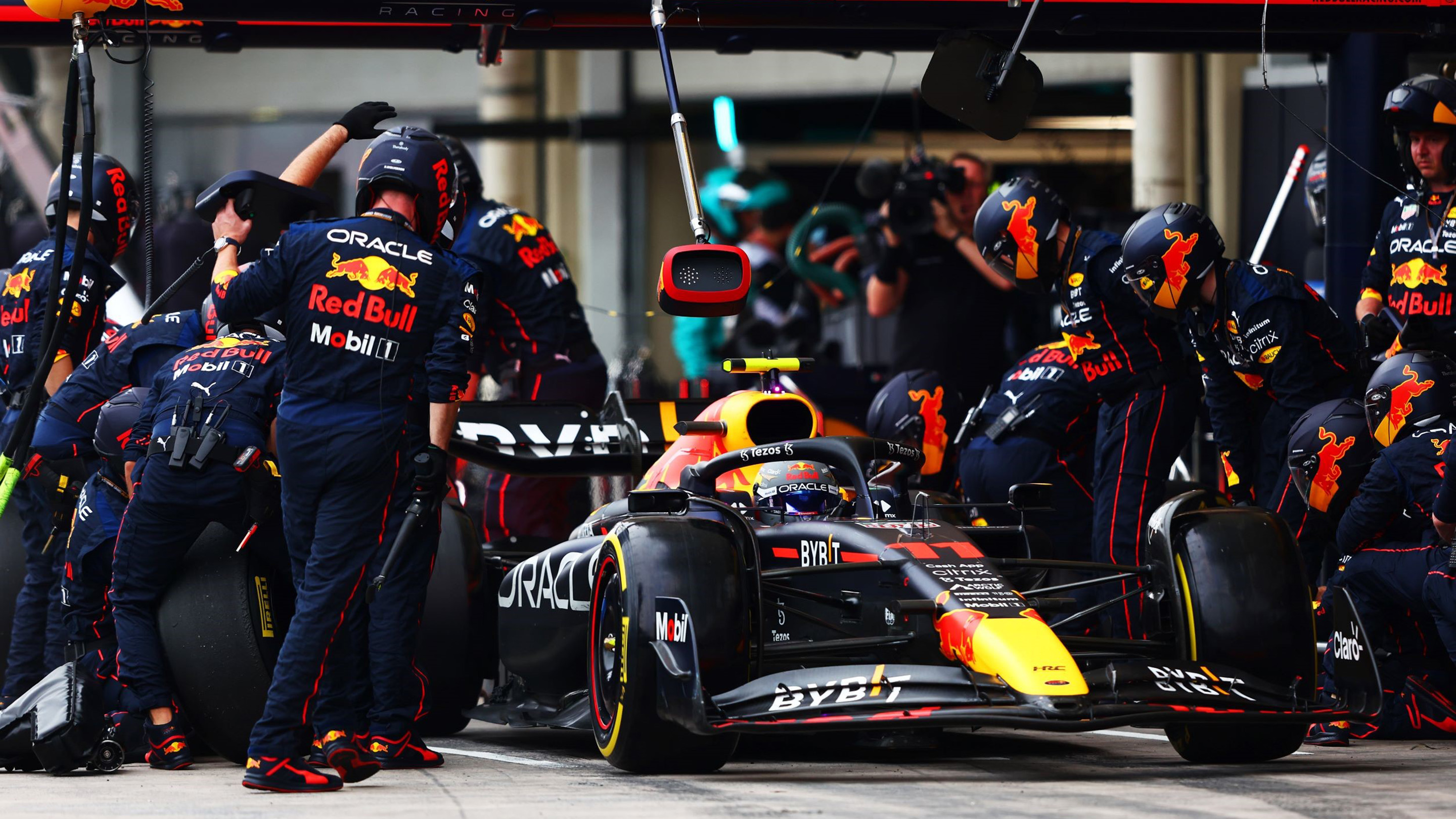 At lights out, Mercedes' George Russell and Lewis Hamilton led the field into Turn 1 with Max and Checo holding their grid positions of third and fourth. Further back, as the field went through Turn 8, McLaren's Daniel Ricciardo clipped the rear of Kevin Magnussen's Haas. And as the Danish driver spun and rolled back he caught the Australian's car and pitched the McLaren into the barriers. The Safety Car was deployed and the race was neutralised.
We got racing again just ahead of lap 7 – and it was then that Max's race unravelled. Russell held the lead at the restart but both Max and Checo piled the pressure on Hamilton. Checo tried a move down the inside of the Mercedes, but Max went the long way round.
He got ahead of Hamilton in Turn 1 but Hamilton fought back in the yards before Turn 2 and then as they snaked into the second corner there was contact. Max lost a chunk of front wing and the pair immediately dropped down the field. Seconds later there was contact between Norris and Leclerc and the Ferrari driver spun off at Turn 6. He managed to keep going, but re-joined at the back of the field.
At the end of the lap Max dived into the pits and in a superb 10-second halt the crew fitted a new front wing and a set of fresh medium tyres to the Dutchman's RB18 and he headed back on track in P17.
The stewards put the collision under investigation, however, and Max was soon handed a five-second penalty for causing the collision. "Where did they expect me to go?" Max said flatly on the radio. "He just closed the door on me. Doesn't matter."
The Bulls then began to grind out their first stint, with Max making steady progress as he overtook slower cars and as rivals pitted ahead of him.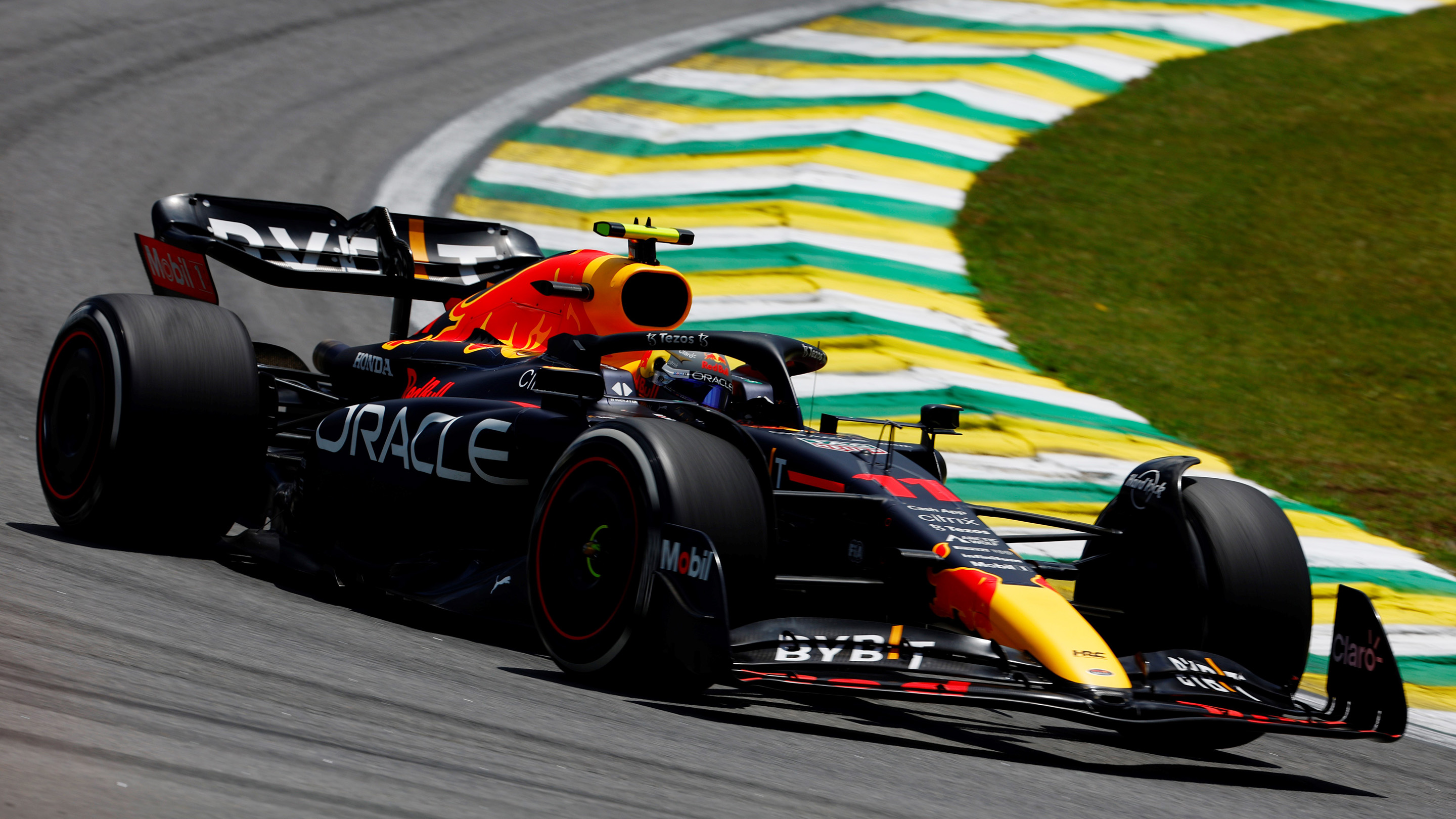 Sainz was the first of the leaders to make a pit stop, though not one he wanted. A visor tear-off got caught in his rear right brake and with smoke pouring from the rear of his Ferrari the Spaniard was called in on lap 18 to shed his starting medium tyres for a set of softs.
Checo pitted from P2 on lap 24 in a quick two-second stop and he re-joined in P6 behind Bottas. The Mexican quickly cleared the Alfa Romeo, but as he did so Russell pitted, moved to medium tyres and emerged ahead of Checo, as Hamilton, who had yet to make a pit stop took the lead.
Max, meanwhile, had clawed his way back up to P12. He then pitted just after Checo and after serving his time penalty and switching to medium he headed back out on track in P17 once again Hamilton then made his first stop on lap 30, switching to medium tyres and the Mercedes driver slotted back in fourth place, behind Sainz.
It meant that at half distance Checo found himself five seconds off Russell with Hamilton third following a second stop for Sainz.
Max, meanwhile, was storming through again and after powering past Alex Albon, Yuki Tsunoda and Lance Stroll he made his way to P11, just under a second behind Mick Schumacher.
Checo, though, was coming under pressure from Hamilton and on lap 43 he was just a second ahead of the Mercedes. Hamilton attacked at the start of the next lap trying to use DRS on the run to Turn 4. Checo covered the inside and then took a stern racing line into the corner to keep the Mercedes man at bay.
There was nothing the Mexican could do on the following lap though. Hamilton, with DRS, outdragged Checo on the long run across the line and stole second place into Turn 1.
Max was climbing the order and with 15 laps left Max was up to sixth place. That was the cue for the final stops of the afternoon and Checo, in fourth, moved to a set of mediums before things were shaken up again on lap 52 when Norris lost power in his McLaren, stopping at the edge of the track.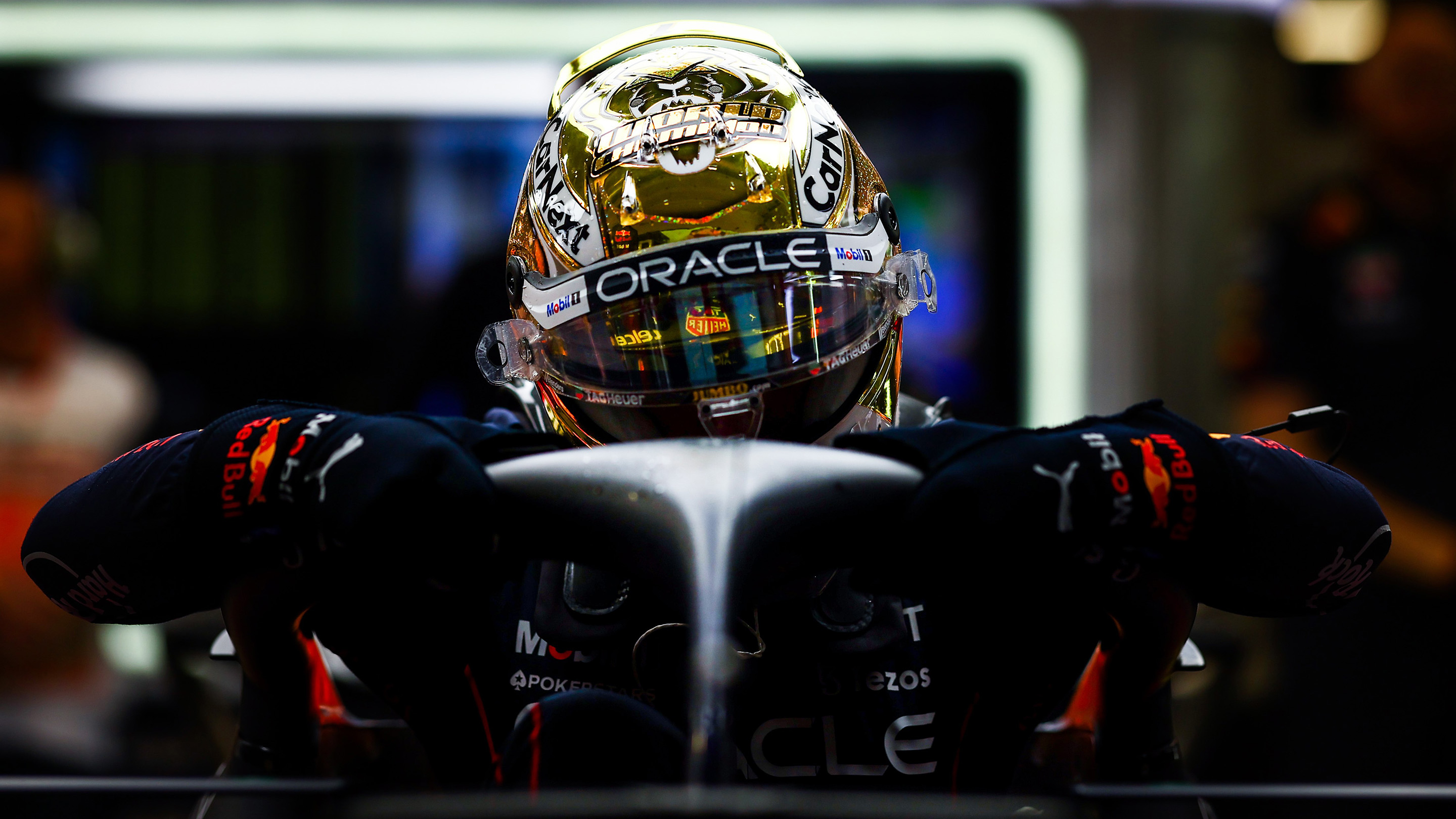 The VSC was deployed and Sainz pitted for soft tyres, re-joining in P4 behind Checo, however we quickly shifted to a full Safety Car and with Checo stuck on mediums in a sea of rivals on softs, his hopes of a podium looked threatened.
Russell controlled the restart well ahead of Hamilton, but Checo, on his medium tyres, immediately came under heavy pressure from Sainz as well as Leclerc who had hauled his way back to fifth.
Behind them Max made the most of the restart and after passing Aston Martin's Sebastian Vettel he then made a brilliant DRS-aided move on the pit straight to overtake Alpine's Esteban Ocon and Alfa Romeo's Valtteri Bottas at the same time.
Checo, though, was struggling and on lap 63 he was passed by Sainz into Turn 4. On the following lap he was overtaken into Turn 1 by Leclerc and then on lap 65 he was passed by Alonso, slumping to sixth ahead of Max. The Dutchman then slipped past Checo with four laps left to take sixth.
There wasn't enough time to reel in the Alpine or the Ferrari ahead, however, and a few short minutes later Russell crossed the line to take his maiden grand prix win. Hamilton took second ahead of Sainz and Leclerc, with Alonso in fifth. Max crossed the line in sixth, with Checo seventh ahead of Ocon, Bottas and Aston Martin's Lance Stroll.
Talking through his race, driver Sergio Perez said: "I am a bit surprised by our performance today. We were very slow on the medium tyre and also on the soft. I was competitive, but as soon as we switched, I couldn't defend. I lost more positions due to the safety car and without that I think I could have finished third or fourth.
"We were definitely down on pace this weekend so I really hope we can go back to our usual form next weekend in Abu Dhabi. I am obviously disappointed with what happened today between Max and myself. It is something we have discussed internally, we will move on and keep working together as a Team. I am sure if I need support in Abu Dhabi, it will be different, and going forward we will always put the Team first."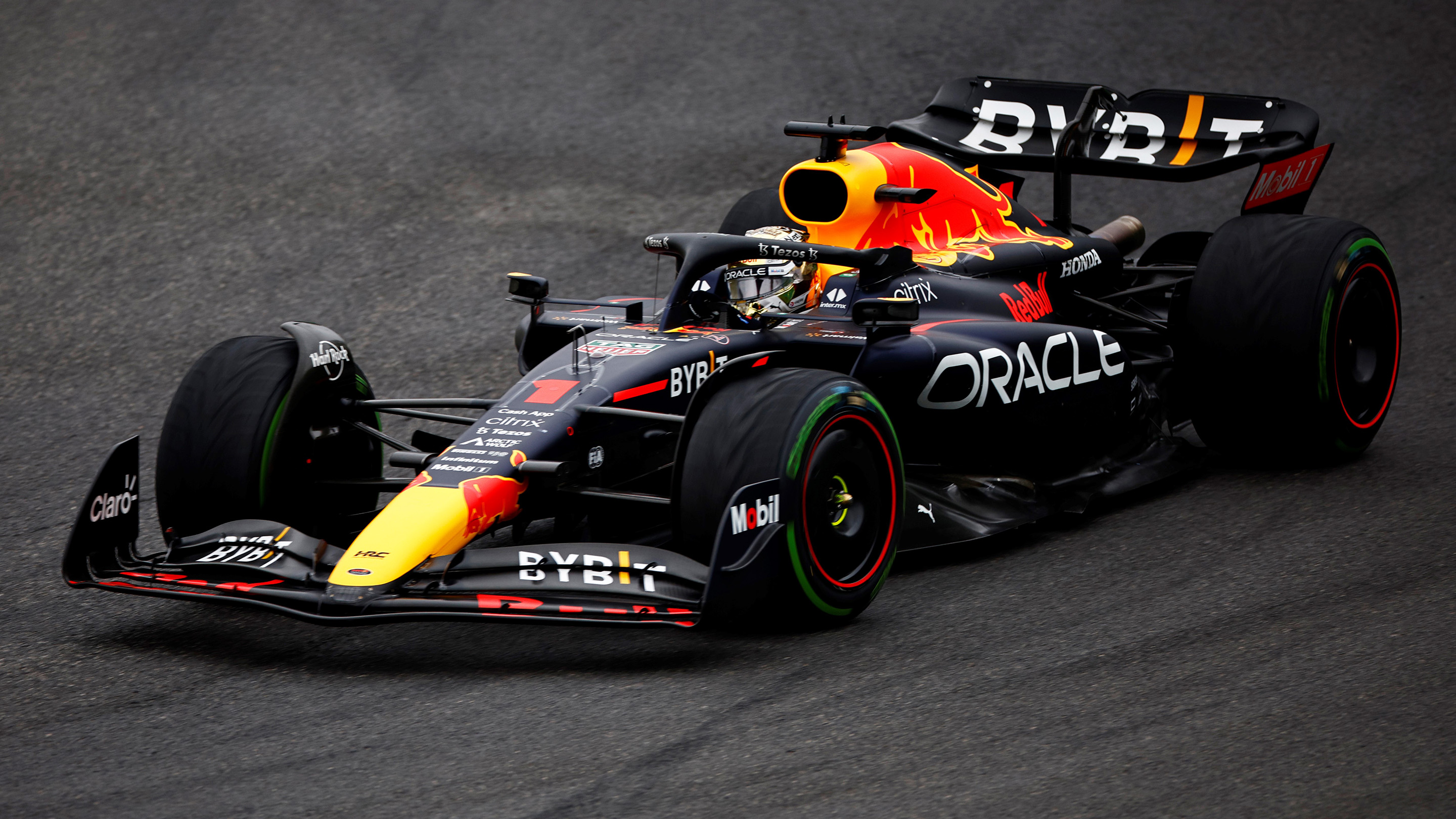 Commenting on the team's performance, Team Principal Christian Horner said: "We haven't often left a Grand Prix weekend this season feeling disappointed. Coming away from Brazil with P6 and P7 is far from the standards we have set for ourselves this season.
"The main issue for us was our pace. George drove very well all weekend and the various updates Mercedes have been bringing throughout the year has seen them get quicker and quicker. We need to understand why we gave away performance this weekend and will come out firing on all cylinders in Abu Dhabi.
"Regarding Max and Checo, we have discussed the matter internally and we go into Abu Dhabi as a Team to do the very best that we can to help Checo achieve second place in the Championship. Max is supportive of that. Ultimately, we work as a Team and race as a Team. It is that ethos that has seen us gain such great success this season and will continue to drive us forward."
The result means that Checo goes to the final race of the season level with Leclerc on 290 points but in third place due to his Ferrari rival being ahead on race wins.