Max makes it five in a row with emphatic win at Monza
Max Verstappen overcame a grid penalty to score a resounding Italian Grand Prix victory finishing ahead of pole sitter Charles Leclerc as the race at Monza ended under the Safety Car. Checo, meanwhile, finished in sixth place and took the point for fastest lap after a recovery drive form the rear of the field following brake woes and an early pit stop.
After qualifying second on Saturday, Max dropped five places on the grid after taking a new ICE ahead of the race, but when the lights out at the start there was no holding the Dutchman back.
Max's 11th win of the season, and his first at Monza, extends his lead in the Drivers' Championship. The Dutchman now has 335 points, 116 ahead of Leclerc. Checo holds onto third place with 210 points, seven clear of Russell.
In the Constructors' Championship the Team now has a 139-point lead over Ferrari, with Mercedes third on 371 points.
Discussing his fifth win in a row, driver Max Verstappen said: "The first lap I had to be careful but we had a good start and were clean through the first chicane and for me that was the most important thing, to stay out of trouble. Then we were very quickly back up to P3 and even into P2, then I could set my sights on Charles and I could see we had better tyre degradation.
"Overall if you look at the pace of our car this weekend, especially today, I think we were strong. The pace was good on every tyre and we were comfortably the quickest on the track. You have to try and be as perfect as you can be and on most occasions this season, we have been pretty good."
On lap 11, Sebastian Vettel's Aston Martin ground to a halt and the Virtual Safety Car was released. Ferrari pitted Leclerc on the next lap and he switched from starting soft tyres to a set of mediums. Max stayed out on track under the caution and he took the lead as Leclerc rejoined in third place, just ahead of Ricciardo.
After 20 laps Max, still on his starting soft tyres, was 8.8s ahead of Russell, with Leclerc just over 15 seconds behind the race leader. Checo, meanwhile, was steadily rising through the order as rivals were either overtaken or made pit stops and on lap 21 the Mexican had climbed to 10th place.
Max pitted at the end of lap 25 and took on a set of medium tyres in a 2.4s stop. That pushed Leclerc back into the lead, with Max rejoining in second place, 17.6s ahead of Sainz who was still on starting medium tyres.
On lap 30 Sainz dived into the pits and moved to soft tyres. He rejoined behind Checo who jumped to sixth place when Alonso was forced to retire from the race with a mechanical issue. The Mexican was then passed by Sainz but when Hamilton and Norris made their pit stops Checo climbed up to fifth.
Max, meanwhile, was flying on his medium tyres and after rattling off a sequence of fastest laps the Dutchman was just 5.4s behind Leclerc. Ferrari reacted and pitted the Monegasque driver for a second time. He switched a new set of softs and rejoined the action in P2, 19 seconds behind Max.
At the end of lap 42 the Team pitted Checo for a final time and the Mexican put on a set of quick soft tyres. He emerged in seventh place, 5.2s behind Norris and on lap 46 he posted a lap of 1:24.030 to claim the point for fastest lap.
On lap 48, the race changed when McLaren's Daniel Ricciardo pulled over at the side of the track between the Lesmo corners. The Safety Car was deployed and though the order didn't change at the top, with the top four of Max, Leclerc, Russell and Sainz all pitting for soft tyres, the field bunched behind the Safety Car.
But with Ricciardo's car stuck at the edge of the track and requiring a lengthy recovery by truck, there was no time for the race to resume and the race ended under the Safety Car with Max crossing the line two seconds ahead of Leclerc. Russell took third ahead of Sainz, while Hamilton finished fifth ahead of Checo.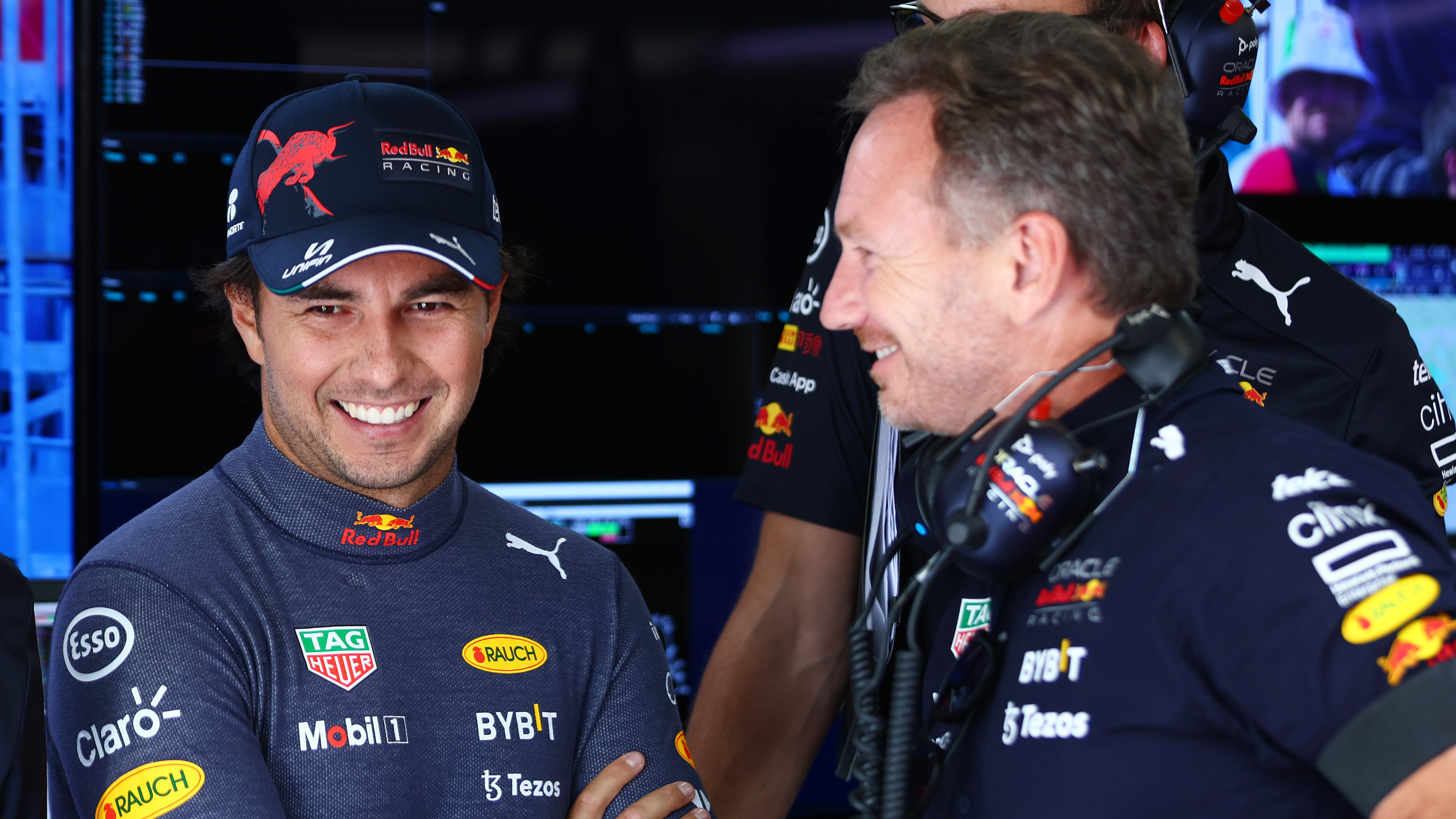 Talking through his race, driver Sergio Perez said: "My race got compromised fairly early when my front right brake disk got super-hot and was basically on fire, so we had to make the decision to pitstop.
"The first laps on the hard I couldn't get any temperature into the tyres because I had to lift and coast, I was losing a lot of lap time and my first stint was compromised. That affected my whole race and I had to massively manage my breaks, it was critical at that point because I could have lost them and had to retire the car.
"In the end we boxed thinking we could get Lewis back on the softs but unfortunately the safety car meant we didn't get the chance. I had better tyres than Lewis so it would have been good to get the restart but unfortunately that wasn't the case."
"For me it wasn't a good weekend and we have plenty to do, I am back on the simulator tomorrow and trying to get back into a good rhythm straight away."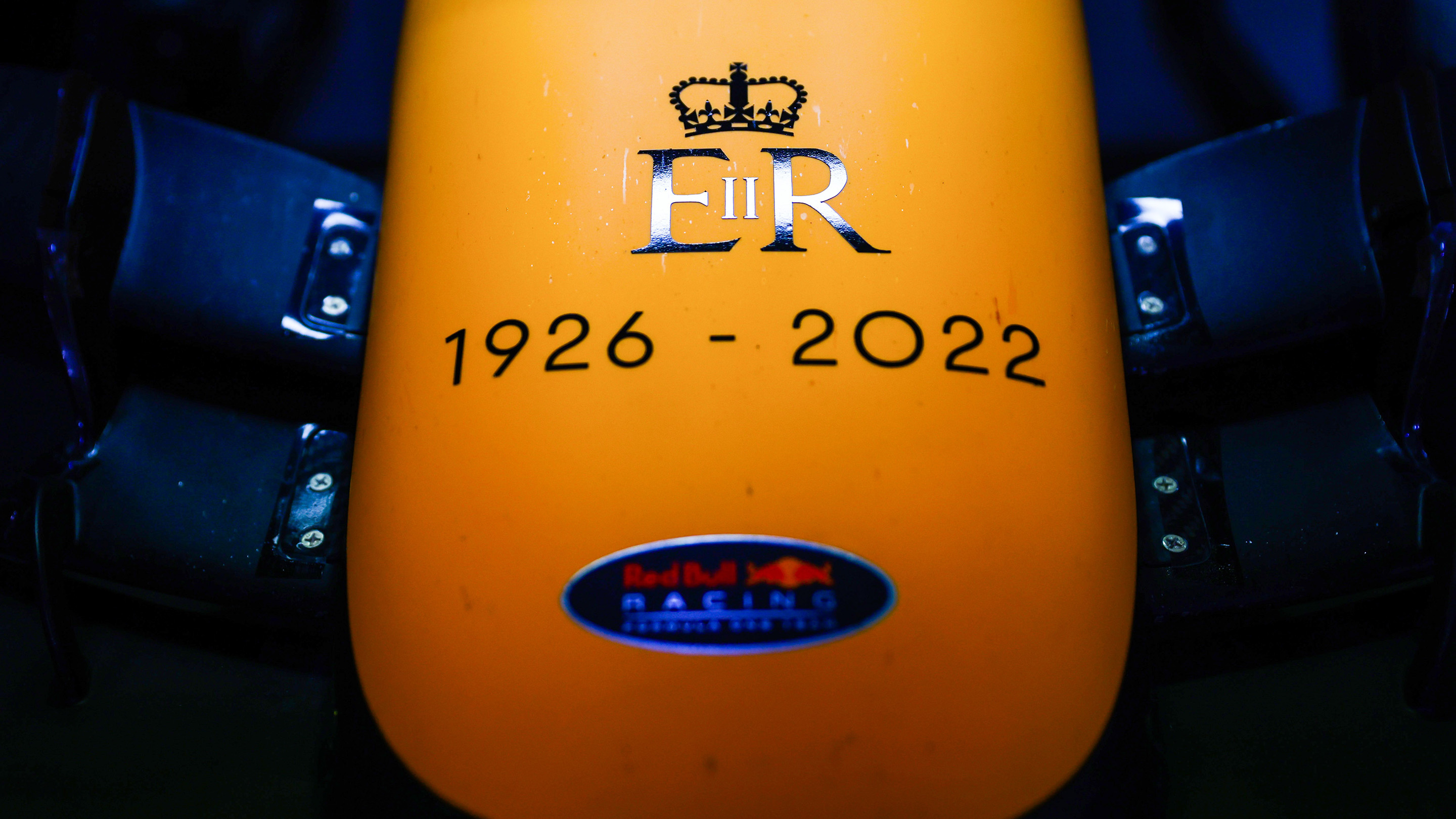 Commenting on the race, Team Principal Christian Horner said: "We would have liked to have seen the race play out today, we certainly didn't want to win under a safety car. We believe there was enough time to get the race going but the safety car picked up George Russell which delayed proceedings.
"Despite that, we believe we had enough pace in hand on the one stop strategy. Checo had to pit early because there was a flat spot, a lot of vibration, then a bit of debris got into the ducts which caused a small fire, but his recovery from there was great.
"Fastest lap for Checo too so important points for him and the team. Max was yet again so impressive, even if they had the fastest car, I'm not sure if anyone could stop Max today.
"The whole team has been performing at such a high level all season and our performance all weekend has been brilliant. We know we compromised quali slightly yesterday but it paid off. More challenges lie ahead with Singapore and beyond so we look forward to that.
"Ultimately it was a somber race for obvious reasons but we are happy we could bring home the win with Her Majesty's insignia on the nose of the car and we dedicate the victory to the life and memory of HRH, Queen Elizabeth II."
There is now a two week break before the paddock heads out to Asia for the Singapore GP. Verstappen's 11th win this year puts him 116 points clear of Leclerc and means he could potentially clinch the championship at the next race in Singapore.